Our Trustees are James and Claire Lloyd (Archie's parents) and Ross Badger (Hillier Hopkins LLP)
Our Financial Administrator is Anna Kellock and Events and Marketing is managed by Tansy Boyd (Friends of Friends London)
Ambassadors
Our ambassadors and mentors are extremely important to our work at teamArchie.
George Bullard is a world record-breaking explorer and endurance athlete. To date he has covered more than 2000 miles on foot in the polar regions and completed fourteen extraordinary expeditions around the world, guiding over 300 people.
At the age of nineteen, George achieved a feat that the explorer Sir Ranulph Fiennes described as 'genuinely ground-breaking', completing the world's longest fully unsupported polar journey. He made a 1374 mile return crossing of the Greenland Icecap.
George is passionate about encouraging others to embark on their own adventures, embrace strengths, overcome weaknesses, and confront the challenge of the 'unthinkable'.
Maro Itoje is a rugby player who represents Saracens and England. Maro was one of the stand out players and was the youngest in the British and Irish Lions Squad 2018. He is riding the crest of a wave that has grown exponentially, over the last few years and shows no signs of abating. Maro studied at Harrow School and The School of Oriental and African Studies, London. He is an inspiration to all young aspiring sportsmen and women.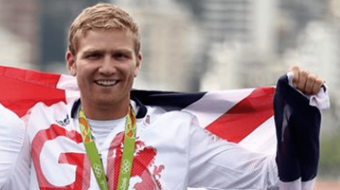 A World Champion rower at Senior, U23 and Junior level, Constantine Louloudis added an Olympic title to his growing collection after stroking the men's four to gold at Rio 2016. He was just 20 when he won bronze with the men's eight at the London 2012 Olympic Games.
Constantine is an Oxford Blue and won the Boat Race on four occasions during his University career, captaining the victorious crew in 2015.
Constantine reached the pinnacle in his sport and having won an Olympic gold medal has to be a national treasure and an inspiration.
Nick Gubbins is a cricketer who plays for Middlesex and he has recently toured with the England Lions. He made an outstanding start to his career, with three half-centuries in his first four innings in 2014. Nick's ability to strike the ball cleanly contributed to a successful 2016 season culminating in Middlesex winning the County Championship. He is a left handed batsman and a legbreak bowler now opening the batting for his county and we hope soon for his country at the highest level.
Born in Zimbabwe in 1963, Larry Norton grew up on a game farm in north-east Zimbabwe. He started drawing as a boy and in 1988 began a professional career. Since then he has exhibited around the world including several successful exhibitions in New York and London.
Larry works in oils, water colour, charcoal and pencil and specializes in African wildlife and landscape. He works from his home studio in Victoria Falls, Zimbabwe, and travels extensively on field trips all over the world to gather material for future paintings.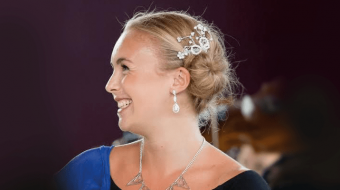 Matilda read Music at Trinity College, Cambridge and studied at the Royal Academy of Music, London. Her amazing musical career has included being Principal Trumpet of the National Youth Orchestra 2012-14, winning the BBC Young Musician of the Year Brass Category and the BBC Radio 2 Young Brass Award in 2014.
She made her BBC Proms Solo Debut in July 2016 and was the Principal Trumpet of the European Union Youth Orchestra for their Summer Tour 2017.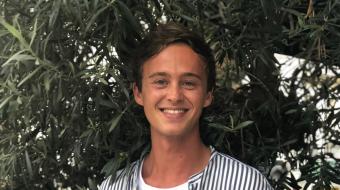 Having started out at Theo Fennel at the age of 18, Sam then became one of the youngest entrants to ever achieve the FGA Gemmology diploma. He is an outstandingly talented jewellery maker.
He was classically trained by one of the best craftsmen in the country, Stan Somerford, one of only three jewellers ever to win the highest accolade in craftsmanship, the Jacques Cartier award. After a 6 year apprenticeship in London's Hatton Garden, gained through the prestigious Goldsmiths' Company, Sam has now headed out on his own.
Sam is inspirational in his work ethic and determination to pursue his dream to be the best jeweller in the country.